Ticket Cinema Launches this April!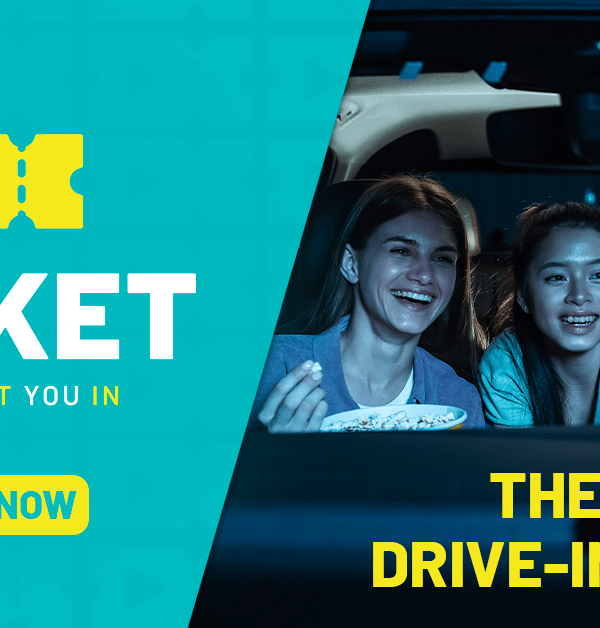 State of the art outdoor cinema launches in the Parade Square
A new outdoor cinema and community event space is launching in Whitehill & Bordon to provide a unique and celebratory cinema-going experience for the East Hampshire region.
Located in Parade Square, Prince Phillip Park, Ticket Cinema is launching on Friday 28th April with an evening screening of Sonic the Hedgehog 2 and will then go on to bring the biggest blockbuster films to Whitehill & Bordon, including The Lost City, Dr. Strange in the Multiverse of Madness, Downton Abbey: A New Era, Top Gun: Maverick, and Lightyear, the highly-anticipated Buzz Lightyear origin story from Pixar.
The cinema will offer a combination of drive-in spaces and outdoor deckchair seating. All films will be projected onto a state-of-the-art 50 square metre, 2K-quality screen with all showings scheduled to begin thirty minutes after sunset to ensure an atmospheric cinema experience with food and drink delivered to cars and seats. 
Alongside the cinema, the space will also be used to host a large number of community events, including fireworks night, Oktoberfest celebrations, and a winter wonderland, as well as regular car meets, car boot sales, food and drink markets, and more. 
More information can be found on the Ticket Cinema website – https://www.ticketcinema.co.uk/
Ben Stonehouse from Ticket Cinema, said:
"We're really excited about launching this cinema in Whitehill & Bordon. We're going all out to ensure that everyone who comes along gets a truly unforgettable cinema experience whether they're watching from their cars or the deckchairs. It's going to be genuinely atmospheric and immersive and we're sure people are going to love it. 
"In the age of home streaming services, a cinema has got to offer something completely unique, not something that just feels like an upscaled TV watching experience. I think we're going to achieve that and, over time and with customer feedback, it's going to keep getting better and better."
James Child, from The Whitehill & Bordon Regeneration Company, said:
"We are delighted to be working with Ben to deliver an exciting cinema experience in Whitehill & Bordon. It will be completely different to anything the region has had before and we couldn't be happier to play our supporting role in bringing the silver screen back to the town."